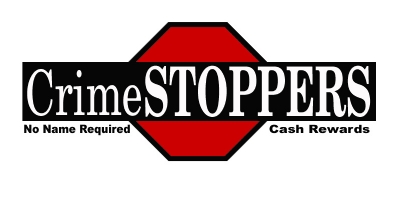 Dedicated to making Bay County a safer place!
Wanted – Crime Stoppers!
Crime Stoppers is a national organization that began in Albuquerque, New Mexico in 1976, and is a joint effort between the citizens of this community, the media, and law enforcement, to combat crime and keep our streets safe.
Today there are over 1,200 Crime Stopper programs around the world that take tips to assist law enforcement in solving crimes, which include homicides, sexual assaults, drug trafficking, wanted individuals and robberies, just to name a few.
Crime Stopper programs are operated as a non-profit organization and managed by a volunteer board of directors who oversee the programs fundraising, and the payments of rewards to individuals who's anonymous calls with information, have helped solve crime.
Rewards are paid for tips that led to an arrest, and to date, Crime Stoppers statistics show a conviction rate of 95%.
On an accumulative basis, since 1976, tips to Crime Stoppers have been responsible for the arrest of approximately 600,000 individuals, and lead to the seizure of close to $7 billion in stolen property and illicit drugs.
Crime Stoppers allows individuals to provide information to law enforcement without speaking to the police or having to testify in court, thereby removing the fear of reprisal and the reluctance to get involved.
Callers to the TIPS line are never asked for their identity, and there is no equipment to record voices or trace phone numbers. Anonymity is guaranteed. Callers receive a code number that allows them to claim a cash reward once an arrest is made.
Crime Stoppers works and is an extremely effective crime-fighting concept that solves crime and helps keep our streets safe.
If you or someone from your business would like to become a Crime Stopper member and join in the fight against crime here in Bay County, please give us a call at 850-248-2002.
Panhandle Crime Stoppers would like to thank local law enforcement agencies, media outlets and the citizens of this community for their joint effort in making our program such a success.